The Certification for Hiring and Selection Professionals
The PXT Select™ Expert Practitioner Certification is for Talent Management Experts, HR Leaders, and Organization Decision Makers currently using PXT Select.
The Certification takes your knowledge of PXT Select to a deeper level, giving you the content expertise and strategies you need to become an expert on how to use and implement this powerful tool in your workplace.
Why Get Certified with PXT Select?
Be recognized as the Talent Management expert in your organization who closes the talent gap. While certification is not a requirement to bring PXT Select to your workplace, completing the certification course signifies a proven level of capability and expertise in PXT Select and its comprehensive suite of reports.
Accessible from your computer or tablet, the online program gives you the flexibility of self-paced learning paired with a live, virtual classroom experience that is engaging and immediately applicable, in your workplace.
Participants receive the Certified Expert Practitioner credential, bringing them the confidence and the credibility they need to deliver a best in class hiring and selection tool to their organization.

The Certification offers SHRM credential-holders the opportunity to earn 12 professional development credits (PDC) from the Society for Human Resource Management.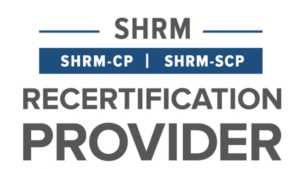 The three-week Expert Practitioner Certification course consists of:
Weekly 90-minute, instructor-led, virtual sessions
Self-directed online learning
Small group work and discussions to explore real-life scenarios
A capstone presentation project to synthesize your learning
A final certification exam